Maps of War: Apple vs. Google
May 17, 2012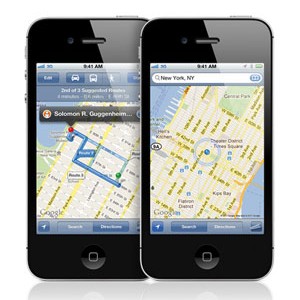 After Bing and improved search engine, here is the duel against Apple and Google Maps: "rebellion" against the dominance of Google continues in the field of mobile applications.
The partnership between the two companies seems to be ending and begins its competition journey after several years of partnership. Apple announced that its next operating system for iPhone and iPad, iOS 6, will have its own application navigation.Cette mobile application development on foot through military technology would enable 3D rendering much faster and accurate than Google earth.
Meanwhile, Google renews its Maps application for mobile Android, and can view the inside of some buildings. Users can now benefit from discounts and special offers related to desired locations on the map.