Social Networking
Social networks are websites or platforms that bring together users in online communities. They mainly provide communication between people who share the same interests, activities and entertainment. Moreover, the social networking sites offer users simple ways to interact through message boards, sharing tools, email and instant messaging. Social networks and used to facilitate communication between people who share common interests, but also allow users to communicate directly with a company or brand.



The social networking Web sites are now part of the browsing habits and consumption of Internet users. Millions of people worldwide are devoting a considerable number of hours of use, via computers and mobility. Some social networks have gained popularity more prominent than others in recent years, forcing companies like people to consider them in their Web strategies.

Here is a summary presentation of the most popular social networks, for which we provide a turnkey service (creation and customization of platforms, management and leadership of communities, training, reporting and analysis of interactions).

Facebook
Facebook is the platform for Web surfers' favorite social exchanges. Its purpose is to group individuals together around common interests and ties, and to exchange content (text, link, photo, video). Facebook also has many services for companies wishing to interact with their audience, thus increasing the level and frequency of exchanges between individuals and brands. The platform currently has over 500 million users to its credit, over 50% that connect several times a day. The usability, scope and distribution of the basins of interest potential of Facebook makes this platform a social network of choice that you can reach an audience present and active. Discover our services Facebook:

Contact us today to evaluate your needs presence on Facebook
Hundreds of millions of people use Facebook, most every day. Social relationships on the Internet are booming and referencing between people occupy more space on the charters of website visits.

Communication
Did you know that over 90% of companies developing Web do not know what is possible to do on Facebook? However, Facebook is a database of over 600 million users (2011).

Facebook allows you to:


Provide a platform for information on new products and promotions.

Offer free products as promotional channels through powerful social.

Creation of forums for feedback on your services or products to lather the discussion between the fan of your business.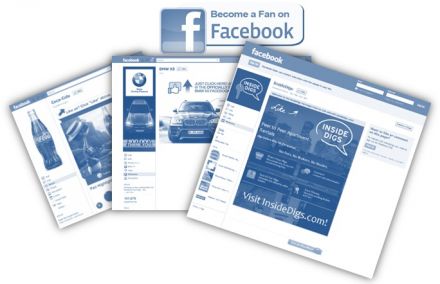 Our services for your presence on Facebook
Open and Configure Facebook:

We evaluate the type of page you need according to the opportunities available to you on Facebook, and potential planned according to your personal and financial resources.

Creating custom Facebook page:


Page design site Facebook in the image of your company.

Installation tools Facebook to interact with your customers Facebook.

Create custom tabs in the name of your business with free content.

Facebook advertising campaigns:

It is possible to do an advertising campaign on Facebook and reaching a target audience.


Needs analysis and objectives based on budgets

Preparation of advertising campaigns based on geographic and demographic data of Facebook users

Preparation of the home pages of advertisements based on provenance.

Contact us today to evaluate your needs presence on Facebook and other social networks!



Twitter

Twitter is a platform for "microblogging" that allows users to blog through short messages of 140 characters. This is a social network accessible to all and which can quickly reach its audience through new publications and links. Twitter users can follow the activities of companies, registered as individuals according to their tastes and interests through a simple interface and easy to use.
In 2011, there were about 200 million users on Twitter.



YouTube

YouTube is one of sharing platforms most influential web. It is the number one search engine when it comes to entertainment. After Google, YouTube has become the second favorite search engine of Internet users worldwide. YouTube is considered a social network as it can interact with other users by suggesting videos, commenting on publications, etc.. Moreover, various interesting features are offered by YouTube service, such as the ability to create a custom string to the image of a company, trademark or any personality. The many benefits of the platform allow for visual interaction with the audience presented in a context (visual information) updated and reviewed. Contact us today to evaluate your needs presence on YouTube and other social networks!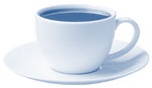 Let's discuss it over coffee.

Feel free to contact us for an appointment;
The only risk you take is to be pleasantly surprised!